Flooring Ideas For Your New Home
admin
When moving into a new house, it is extremely rare to find the perfect place that matches all your preferences and standards. It is more likely that your home will be great with a few things you would like to change.
One common issue with buying a house is that the flooring is not really up to scratch. It could be old and broken or you might simply want a change of design to match your vision.
For redoing the floors, it is better to start work on the project before movers arrive with your belongings. If this is not possible, fitting a new floor can still be done with minimum fuss when you use proper planning and organise yourself. With the many floor types to chose from – polished concrete floor, stained wood floor, vinyl floor; we have put together a guide for a flooring project in your new home, check out these ideas to feel inspired!
Stained Wood Floors
Wood is always a solid choice because it is a timeless classic and can greatly add resale value. With its warm, unique look, wood provides several characteristics depending on the type. The resulting colour is affected by both the natural colour of the wood and the application of a stain.
Every type of wood takes on stain differently so you should know beforehand that wood has many natural variants. Wood needs an extra coat of finish for proper protection and seal and against any liquids.
Grey floors have gained popularity recently. Oak and fir are common choices and visually appealing patterns have made a strong push, with herringbone and chevron floors making a return. Wood is not the best choice for prolonged water exposure so is more suitable for bedrooms or living rooms.
For a cheaper alternative, porcelain tiles that look like wood planks are fantastic. These are also easier to clean, moisture-resistant, and great for keeping your house cool during the summer.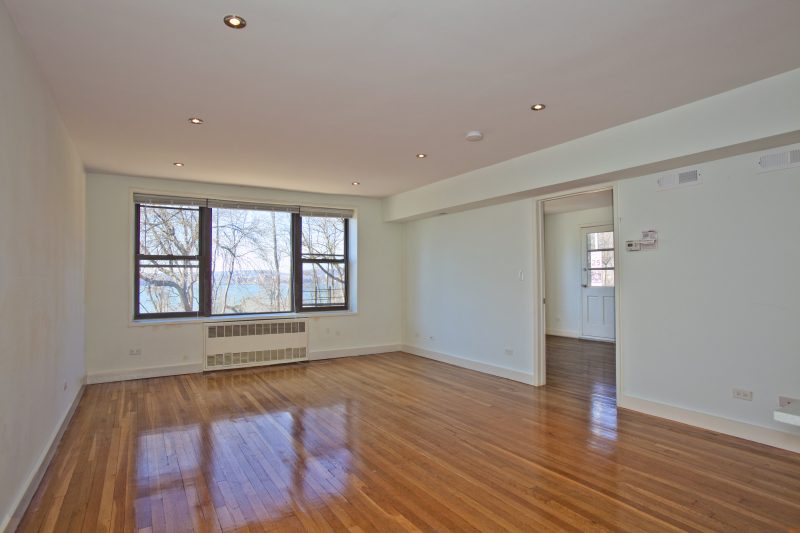 Cork Kitchen Flooring
With its unique texture and slightly soft feeling, cork is perfect for ultimate comfort. Modern cork is sealed against water and insulates well against temperature and noise leakage, meaning it is a good choice for any flooring.
Plus, it also has a waxy substance that is naturally anti-microbial, making it a solid option for your kitchen. Cork can be treated or left natural to match your design needs. However, cork is susceptible dents and scratches so keep this in mind when making your decision.
Environmentally friendly, interesting, with a padded feel, and easy to clean, cork is also easy to install. Just like wood, cork should be sanded down and refinished occasionally.
Geometric Floor Tiles
For a visually interesting option, incorporate geometric shapes into your home. When done right, such as using subtle patterns that correspond with the room's colour palette, geometric tiles work great.
Tiles with a geometric pattern are best suited to bathrooms or kitchens. With proper sealing, tiles repel water and are easy to clean. A simple geometric pattern really compliments the neutral palette of a grey or white bathroom, creating a modern feel.
However, for the more adventurous, tiles can be used in dining rooms, living rooms, and bedrooms. Use of geometry in these rooms are a bold statement and can really draw the eye, depending on the pattern and colour.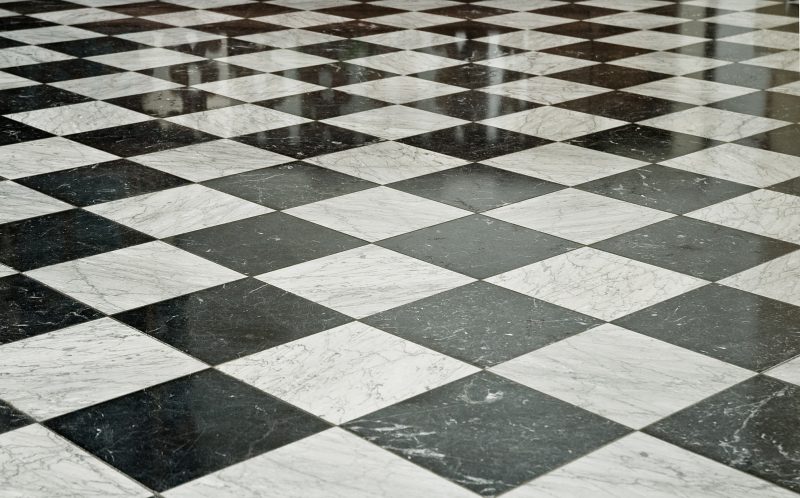 Painted Floors
A high gloss paint can make your room feel much bigger and brighter. Try going for lighter shades to make your house feel more welcoming or bright, bold colours for more of a statement. White is always a classic choice that goes well with darker coloured furniture for contrast.
Your floor needs to be thoroughly cleaned before starting any work. Sand down the floors well and apply two coats of primer and paint, respectively. It is very simple but can have amazing results in transforming your home.
If you do not know how to sand a floor and neglect to do this step, the primer and paint will not have much to adhere to and your efforts will have gone to waste. Because of this, make sure to properly sand your wooden floor or else you run the risk of spending a significant amount on fixing any mistakes.
Also, humidity of the room and the thickness of your coat of paint will yield poor results. Laying paint too thick will cause it to wrinkle and appear matted—not the shiny, smooth floor you want to achieve.
Reclaim Your Floor
It is often easy to overlook what you already have. If your current wooden floor has no broken boards or rotting but still looks lifeless, a good sanding, stain, and finish might be all you need. You'll be surprised at the difference a new stain can make.
Also, take a look at your subfloor. You might have a good wood subfloor that just needs to be sanded, refilled with wood flour, and stained and sealed for a fresh new look.
An ecological, albeit more expensive, option is to use reclaimed wood—this gives a more rustic look that is popular these days. Properly sourced lumber is flexible; depending on how it is treated, you will have many options to incorporate into your interior design plans.
These are 5 ideas when it comes to redoing the flooring in your home. The floor that you have adopted might be in need of a refresh, or you want to update the look of your new home to match your style tastes. With these 5 flooring ideas, you will be able to enjoy your efforts of moving house and start personalising your home.