How you can use digital designing to craft better joinery?
admin
If you're new to joinery, joinery is a centuries old technique which is used to connect pieces of wood together in order to make items.
It's a term you've probably heard used before if you're from the UK or the US; the main trade union for carpenters in the US is still called the United Brotherhood of Carpenters and Joiners of America even to this day.
Despite being a traditional profession, joinery can still learn from the technology of the modern age. But, more importantly, modern design techniques can learn a lot from joinery. This blog aims to explain how each process can benefit from the other.
Joinery and digital design
The uses of joinery are extensive and joiners commonly do lighter and more ornamental work than carpenters. Joiners can produce everything from doors to windows and from book shelves to chairs.
Like many professions, joinery has had to evolve in order to remain competitive and to keep up with modern manufacturing techniques. Even if woodworking is just a hobby, using digital design applications can make your life significantly easier, and leave you with a more professional looking item at the end of the process.
The benefits of digital design
Digital design is an incredibly useful tool when it comes to manufacturing. Not only does it allow you to make digital models of your product, it also allows you to produce these models using a 3D printer, laser cutter, or water jet. This gets rid of any need to own a lot of the specialist tools often associated with joinery. It also means a greater deal of consistency, as the same items will be produced each time provided the 3D printer, laser cutter or water jet are properly calibrated.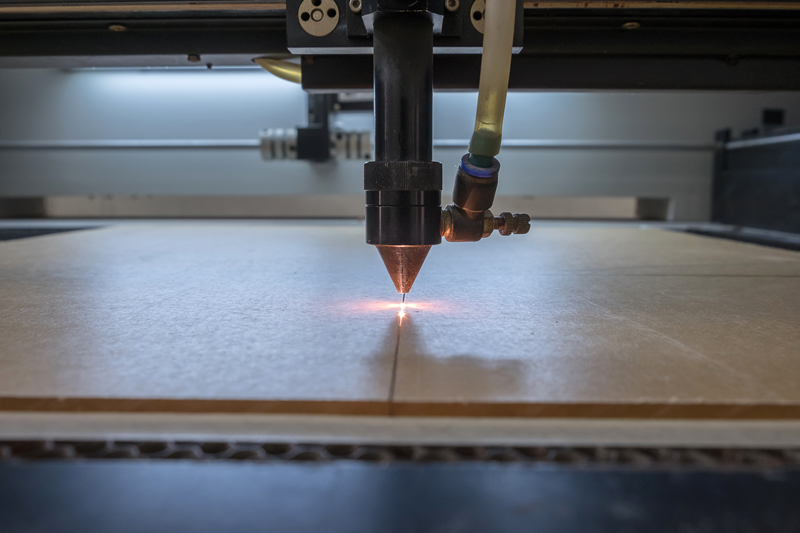 How it works in practice
The process of creating joints, in its very simplest form, can be separated into three steps.
Projecting a parting line/joint detail on an object.
Breaking the object into segments by creating cuts through the object.
Saving the individual segments as separate parts to be printed.
This is obviously a very simplified representation of the process, but you get the idea! Using parting lines, or joints, has a load of benefits when it comes to joining wood. One of the main benefits is alignment. Aligning different components can be a challenge with 3D printed parts, so using mating features can really help.
It can also help with orientation in the same way. Sometimes it can be difficult to work out the orientation of different components if the design is symmetrical, but using asymmetrical alignment features removes the hassle.
The benefits of digital design when it comes to joinery really are endless. Both techniques work really well together and when combined can help your craftsmanship look very professional, whilst being really easy to manufacture. Not only are they simple, they are also robust and high quality. So if you're looking into building a new chair, or feel your joinery business needs to be brought into the 21st Century, digital design is definitely the way to go!
This article was written by the expert joiners at CAD Joinery, renowned Interiors and Joinery Company based in the heart of Oxfordshire.