6 Ways To Turn Your Living Environment Into The Perfect Personal Space
admin
Whether you're moving into a brand new space or just want to renovate the look to your existing property, there are many fun and easy ways to dramatically change the way you think about your space and how you interact with it. If you are doing an extreme living environment make-over there are many storage units which can help in giving you the space you need. No matter what style of home of have – a small apartment, mansion, or old townhouse – these simple tips can massively enhance your comfort and enjoyment of your entire living area.
Throws, Rugs, Curtains Oh My!mirr
Throws, rugs, and curtains make a big difference make any area immediately more comfortable to live in – and look at. Fabric materials throughout your living space are the perfect items to implement your design vision through.
Throws change the overall feel of a room and can totally alter the style you want to bring into your space. If you're remodeling your home, switching from carpet to rugs can make all the difference! Visitors will immediately notice a nice wool pile rug in the center of the room. You can also disperse different rugs throughout the room to give the space a livelier feel.
Curtains are another item that can make or break the style concept of a space. Have them in the same color palette as the throws and rugs, but make sure it's not too matchy-matchy or else the color and/or pattern will feel too overwhelming and tacky. Sheer curtains bring in more light, thus making a room feel much fuller. On the other hand, darker curtains with a heavy material can create a warm and cozy feeling, especially if the space already contains plush furniture, rustic fittings, and fuzzy rugs and blankets. In the end, it all depends on what you're aiming for!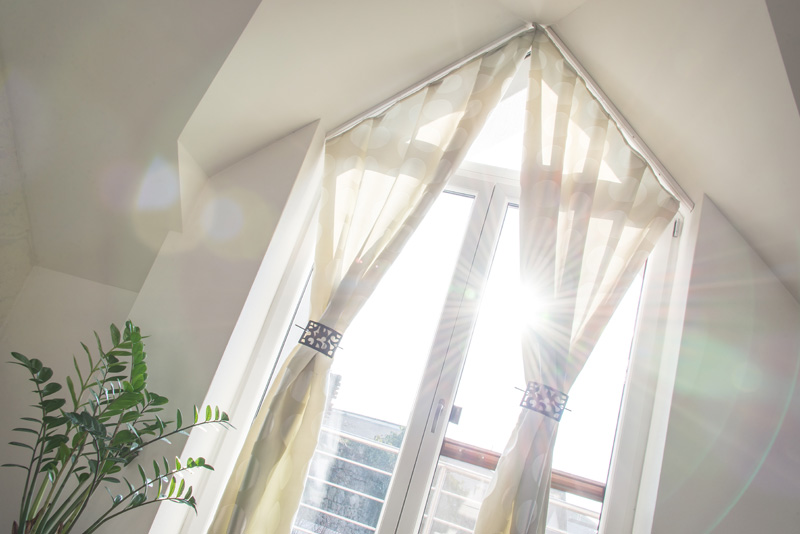 Fantastic Fabrics and Brilliant Bedding
If you want to update your space with some fun designs, add fabric tapestries around the room. They're a fantastic and cheap way to alter you dreary old artex ceilings and outdated wallpaper. They look amazing both with or without the proper lighting. They are also equally as effective as wall coverings without the need for expensive decoration if your budget is tight.
Once your walls have created the right atmosphere, add the right bedding to the mix. "A supportive and comfortable mattress is key to the overall look and experience of your bedroom. Whether they're egyptian cotton, silk or natural wool, nice sheets are the cherry on top to your room design." – Brentwood Home, California – bedroom design specialists
Light Up Your Life
Whether it's spotlights, standing lights, or overhead lights, all different options create a very singular and unique atmosphere. Dimming lights always creates the most ambient setting and really brings that homey and comfortable feel into a space, especially in those "magic moments."
There are some incredible lighting materials on the market today including EL (Electro Luminescent) systems which are practically thin sheets of plastic that light up. You can choose from color and multi-colored lights, which can create an exotic and lively atmosphere in your space!
Mirrors and Pictures
Depending on your particular style, pictures are an important part of "setting the scene" in your own home. For many people, they reflect not only the decor but in most cases your own personality or "signature" that spells out exactly who you are! Lighting combined with mirrors can create some incredible effects in the space and always tends to make it feel bigger, fuller, and brighter. It's important to experiment with different photo and mirror placements in order to get the perfect lighting at any time of the day.
Candles and Cuddles
As the last point in this article: candles lead to cuddles! Candles are known to create a relaxing atmosphere, whether it be setting the scene for a romantic night or just a hot relaxing bath by yourself. Imagine the nighttime scene at the end of the hard working day when you just want to soak up some suds and enjoy the hot water before bed. Add the perfect bath salt (they come in tons of different scents) and a few candles (make sure the scents don't clash!) and you'll be soaking those blues away in no time. Then comes the cuddles and they speak for themselves!