DIY painting jobs in your home or office: 4 steps you must follow according to the experts
admin
Unfortunately, painting a wall doesn't last forever. If you have kids, it might not even last five minutes.
But often it's worth putting on a new coat in order to keep your home or business looking fresh and inviting.
However, if you want to get the slick look quick, painting isn't as simple as just choosing a colour and picking up a paint brush. Painting like a professional comes down to 4 simple steps – and you can master them.
Below are the four steps to follow when it comes to painting to help you make sure you get perfect results every time. This includes understanding the kind of paint you need to use, different types of paintbrushes and what jobs they should be used for.
Know the surface you're painting
This may sound like an obvious one, but it's important to know what you're painting because there are different types of paint for different materials. There are a range of paints for different surfaces including metal, concrete and roofs.  Make sure you get the right paint for the job!
Preparing the surface
Preparation will vary depending on the type of material you're painting. Interior painting may require you to paint the walls with a coat of primer to ensure the final coat has an even colour and sheen. Painting outdoors may require you to ensure the area is clear of debris. If you're painting a concrete floor, for instance, make sure you sweep away any dust or debris before painting.
Choosing the right brush
Selecting the right brush for the job is a hugely important step when it comes to making sure you paint efficiently and accurately. There are a range of paintbrushes in various sizes and materials.
Paint brush sets: Paint brushes are often sold in sets with a range of sizes. The brush itself is now made of synthetic materials, and the material used varies. Polyester brushes tend to give the most even finish. Smaller brushes allow for more control and accuracy when painting around objects such as light switches, whereas bigger brushes allow you to paint more efficiently.
Rollers: If the surface you are painting is wide and relatively featureless, a roller can be used to cover large areas of wall very quickly and evenly. Rollers too come in different sizes, normally a narrower 5" roller and a wider 12" which should be chosen depending on how wide the wall you're painting is.
Pro Tip: Roll steadily and smoothly; too quickly and you risk paint splatter causing dots to litter your smooth coverage.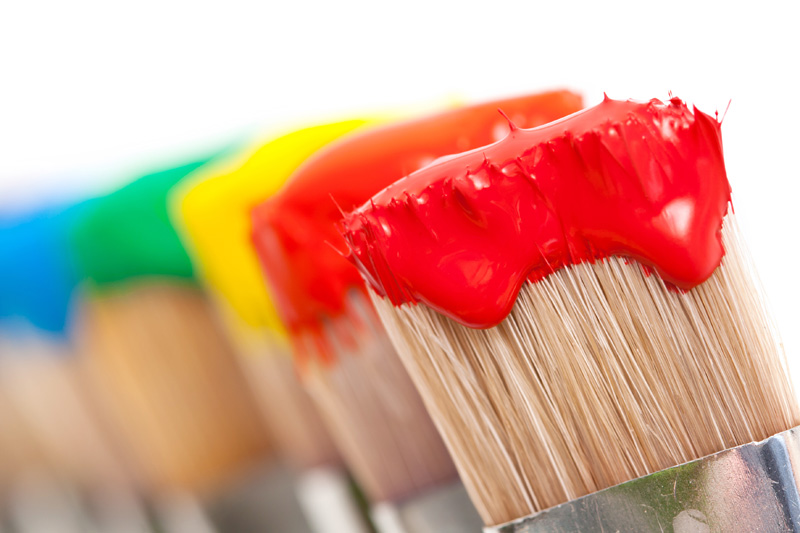 Choosing the right paint
First off, there's a difference between commercial and domestic paint. Commercial paint tends to be more durable, and can also be bought in bulk, sometimes making it cheaper than domestic products.
Commercial paint is often designed for specialised purposes such as roofing, cars or metal coatings, however popular brands such as Crown Trade Paint are popular for domestic uses as well as commercial for their resilience to stains and wear.
Domestic paint is only needed to cover a room or wall in a house, or something similarly small, and tends to have a greater range of colours so that you can personalise your home as you wish. As mentioned before, it's also necessary to take the surface you're painting into account. If you're painting something outdoors, you'll need a paint that's more durable and weather resistant for instance. Read about DIY tools and home product guides at kitchenhome.co.uk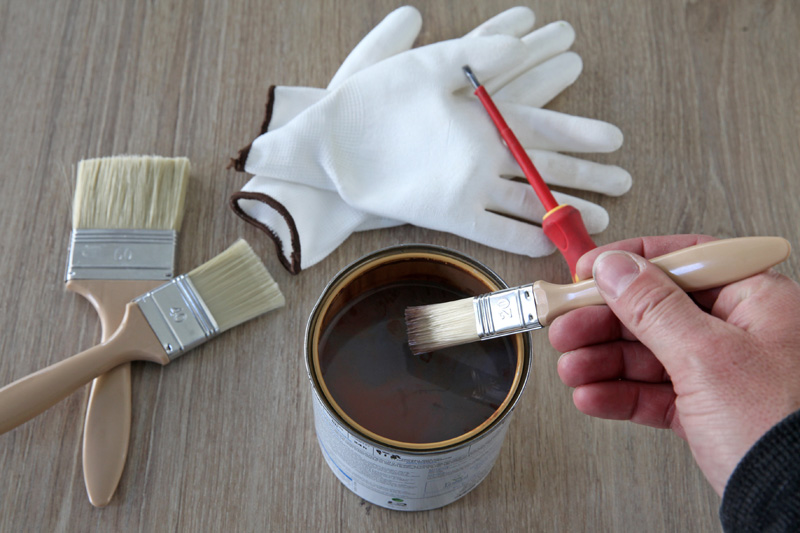 We hope these tips will help you next time you need to freshen up a wall, or feel like making a change to the colour of your office, and that you now feel excited, ready to tackle whatever renovation awaits you.
If you've enjoyed this article, or found it interesting, do share it!
Let us know what you found helpful on Facebook and Twitter so we can provide more of what you love next time. Or if you would prefer to hire someone to do your painting for you, check out our awesome guide to hiring a painter and decorator.