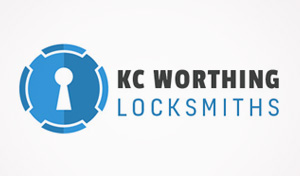 KC Worthing Locksmiths
Contact Name:
Luke Hamilton
Address:
102 South Street
Worthing
West Sussex
BN14 7NL
Phone Number:
01273 634707
Description
LEADING LOCKSMITHS IN WORTHING
The Top Choice for Locksmith Services in Worthing Have you jammed in your car keys or it in the lock? At K C Locksmiths, we are master locksmiths centered in Worthing We offer a wide range of locksmith services, from lock repairs to safe and alarm installation. Our services don't just stop at , we also provide to domestic and company buildings in Worthing. With over 4 decades of experience, our expert locksmiths at K C Locksmiths have provided the residents in the Worthing area with top level protection systems. As a testament to the kind of services we deliver, we are no doubt the most preferred emergency locksmiths in Worthing. What is more? Our locksmith services are available 24 hours every day. Are you locked out? Call an emergency locksmith now on 01903 641 250 We will fix your lock problems in no time using our modern technology equipment. Are you thinking about a system overhaul? Maybe you want to place CCTV cameras at your office? Then call one of our locksmiths in Worthing for a Free Quote Here.
WHAT MAKES OUR LOCKSMITH SERVICE STAND OUT IN WORTHING?
Expert Locksmiths We have over four decades of experience in the locksmith business, delivering top class services to clients in the Worthing area In Worthing, our professional locksmiths pride themselves in being the most effective, thus providing 100% customer satisfaction. Locksmiths with the Best Hardware Superior, is the only way to define the type of equipment use for our clients. Having been in the business for so long, we have the technical ability to recognize quality material. We do not go for less. POLICE Approved Service Our specialist locksmiths in Worthing have gone through an evaluation process and were recommended by the police. We are approved by the law; we guarantee your protection. Swift Response Locksmiths in Worthing We promise you will receive a response at your house or workplace within 30 minutes of speaking with one of our experienced locksmiths. What's more, our services are available 24-7 every day. Cost-effective Rates We promise you the most cost-effective rates in Worthing and our professional locksmiths will give you the best value for your money. For a limited period only, there are no VAT charges for services provided. To make an enquiry about lock installations or to talk to one of our technicians in the Worthing or Hove area, call us on 01903 641 250 You can request a free quote here
OUR LOCKSMITHS PROVIDE THE FOLLOWING SERVICES
Are you in need of a professional locksmith in Worthing? Our locksmiths give a 24-7 free quote without obligation, for services delivered in Worthing. Installation & Fixing Do you have a faulty ? We have experts in Worthing who can fix your within minutes. Even if it is a wobbly or a crooked lock, our locksmiths will fix it immediately. We will see you through the selection process so that you use the best components and not worry about the same problem anymore. 100% satisfaction guaranteed by the time we finish. Is your faulty? Contact a locksmith specialist in Worthing Here. Locks Supply and Fixture Are you moving into a new flat in Worthing?
It is only right that you change the for safety reasons. Our professional locksmiths can supply and fit all the locks in your new home at an affordable price. This may include alarm systems, multipoint locks and CCTV feeds if you wish. You will sleep better with the thought of a more secure home. Get our locksmiths in Worthing to install quality new locks by calling 01903 641 250 , Grilles and Shutters Picking a suitable system can be quite complex. Consider both the involved and the type of or shutters your business needs. That's where we come in; as longtime specialists, we will install it without any worries on your part.
Allow our professional locksmiths in Worthing install your shutters while you concern yourself with your business matters. Ring our locksmiths for inquiry on Bar Grilles and Shutters. We offer a 24-7 free non-obligated quote 01903 641 250 24-7 Lock-Out Response Have you misplaced your keys or locked yourself outside the house? Our locksmiths encounter this request often. We have good news! Our locksmiths issue a round-the-clock emergency lock-out assistance in Worthing Whether you are locked out 7am in the morning or 7pm at night, we will answer your lock-out call in 30 minutes In need of quick help? Call our 24 Hours K C Locksmiths' emergency line 01903 641 250 Are you in a lock-out emergency? Call our K C Locksmiths 24 hr help line 01903 641 250 and Replacements Are you in urgent need of a lock repair? Our emergency response locksmiths in Worthing can deliver in minutes. A proper window lock can prevent unnecessary loss to burglars, as windows are usually their main point of entry.
K C LOCKSMITHS IS THE GUARANTEED ANSWER TO QUICK RESPONSE LOCK SOLUTIONS IN WORTHING
Our specialist locksmiths will save you money by using quality materials which are bound to last. Talk to a master locksmith now if you are in Worthing 01903 641 250 Glass Sliding Door Systems for Houses and Workplace Buildings We have an extensive network of contractors in the and business. Hence our lasting partnership provides us with links to the best sliding systems in the marketplace for houses and commercial buildings. Also, these excellent quality sliding doors provided to you by our locksmiths in Worthing are at an inexpensive amount. Need quality sliding doors? Call a professional locksmith in Worthing to advise you now 01903 641 250 REASONS TO CHOOSE US No VAT charges; all quoted pricing is flat for a limited time.
We are POLICE approved Over 4 decades of unequaled locksmith services in Worthing. Ring us here for a free quote 01903 641 250
To speak with one of our expert locksmiths in Worthing call 01903 641 250