Designing your home décor like a professional: The 3 things you need to know
admin
Designing your home is a very personal thing. Making a room into a place where you enjoy spending time and which reflects your personality, as well as allowing you to express yourself, can take some time. However, armed with the tips in this post you will be an unstoppable design force to be reckoned with, ready to take your home renovations in the right direction from the word go.
"Whether it's a glass room, veranda, louvered roof, textile roof or an Awning. Speed up your design decisions, and understand the only three things you need to know to create a coherent beautiful space, so that you can get the perfect room for you, as soon as!" states The Outdoor Living Group.
Covering everything from colour schemes to furniture, we'll show you the way to tap into your interior heart and find the style that speaks to you.
Where to start
Knowing where to start with interior design can be difficult. Whether you're just refreshing one room, or making over an entire house, getting started can be the most difficult part of the project.
We recommend starting off with a colour scheme.
Deciding on a colour scheme will help to narrow down your decisions later on when it comes to buying furniture, whether it is brightly painted Indian furniture or sleek modern chic furniture. Having a colour scheme will help guide your decisions later down the line. Most importantly, it'll give you a finished room which looks coherent, pleasing and ultimately has the overall tone/feel of the space you want to live in.
For instance, blue's, greys and soft pastel colours can offer a soothing feel, darker tones like browns, red and purples offer warmth and cosiness, while brighter whites, yellows and greens can lift a room and make it bright and airy.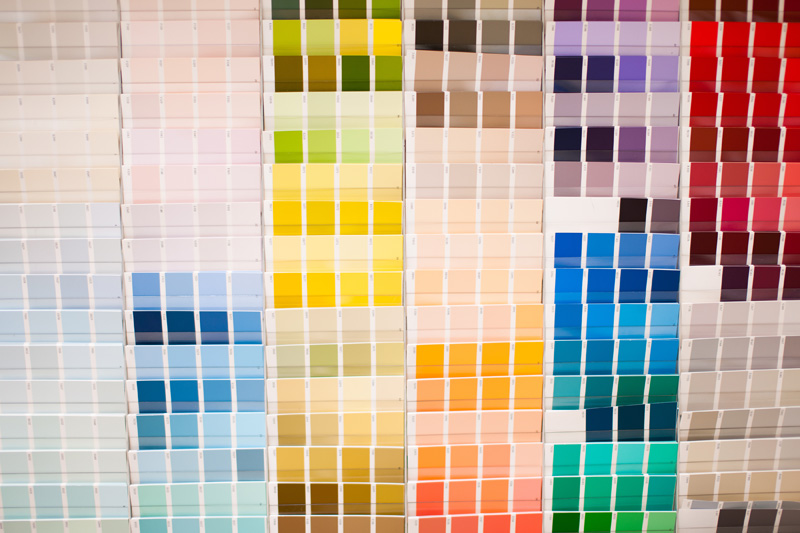 Read the room
Thinking about the type of room you're trying to create is the second most important part of interior design.
Dimensions: The size and shape of the room are very important when it comes to deciding on the furniture you're going to populate it with. If your room has a low ceiling, you can make it seem higher by using shorter furniture and adding a mirror on the wall to create the illusion of space.
Similarly, small rooms needn't feel cramped if you make the most of the space by using compact furniture.
Importance to you: Also, think about what the room is going to be used for and how much time you will spend in it. Bedrooms, for instance, are important as places of rest, and are rooms in which most people tend to spend a lot of time. So, make sure they're pleasant places to be. That's why we love helping you design yours!
Living rooms as well are important in this respect. However, you shouldn't neglect those temporary spaces like hallways because they can add continuity and a bit of je ne sais quoi to your home.
The furniture
Up until now, the steps have been about preparing the room, but now we're finally at the crux of the matter: the furniture. Selecting furniture is deeply personal, and will depend on both your own taste, vision for what the room will be, and colour scheme.
But there are a few good rules of thumb. Symmetry is one of those rules. Having two arm chairs, for instance, will give your room a sense of balance and order.
Another good piece of advice to invest in a good armchair. Many people may be tempted to put off buying an expensive high-quality armchair until the messy kids have grown up, but buying a good quality armchair will mean it lasts you forever.
You can always put a throw over it to protect it from spills. Cheap sofa's and armchairs don't have solid arm structures so they begin to sag after only a short while. The investment's worth it; trust us.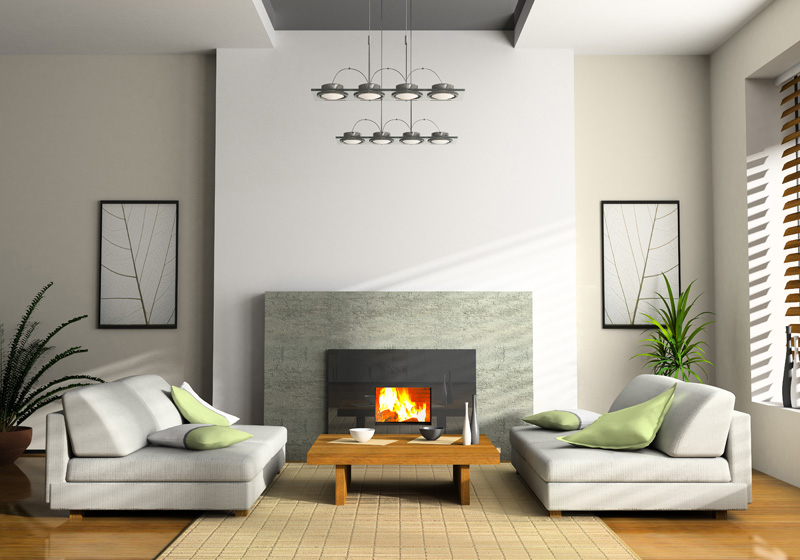 We hope these three tips have helped you on your way to designing your ideal home or room.
Although in places this post has mentioned 'rules', they are always there to be broken. Interior design is something which has very few wrong answers, so just go with what feels right and what you feel expresses you best. You can even deliberately go against some of our suggestions and take it as a challenge!
Make big furniture work in a small room, or clash colours and moods for the fun of it – but at the end of it all, it's your space, so have fun with it!
If you've enjoyed this article, or found it interesting, share it on Facebook and Twitter. You can find more posts about designing your home under the Home Ideas section of our blog.