Franchises For Sale in Kent
A franchise is a great option to consider when you decide to start your own business in Kent.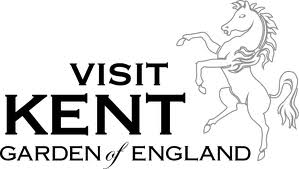 Many people to turn franchising for the support and extensive training provided. A franchise is a perfected business model that can be replicated nationally by following the business method. It has been widely reported that whilst start up businesses often fail within the first year of trading with a franchise the prospects for success are much improved as the Franchisor will have ironed out any wrinkles in the model and any situation that may arise in the business, they will have seen before and can draw on their experience to remedy and support the franchisee. As with most franchises available in Kent you will need to make an investment, the franchise fee, this can vary dependent on the franchise type. Some can be low cost and others many not even have a franchise fee. You will need a specialist franchise lawyer to check the terms of the franchise agreement, a copy of the franchise agreement is usually available once a deposit is paid. The franchise agreement will head up the terms of the contract in which you are entering into. It will detail both the Franchisees and the Franchisors responsibilities.
Types Of Franchises For Sale
With so many different franchise options available there really is a franchise in Kent for everybody. Here are a few options that are available in Kent, home based franchises in Kent could be the right choice for a franchise seeker who needs the flexibility of working hours and is keen to avoid taking on commercial premises and the cost implications. Many home based franchises can be run part time and are ideal for busy parents or people wanting to top up of their income, in area of business they enjoy. If you like being out, are a practical, hands on person who enjoys meeting people and delivering a service, a van based franchise in Kent could be ideal, these cover various options ranging from oven cleaning right through to fishing tackle. There are also many professional and management style franchises available which cover essential services to business such as accountancy, cost reduction, business coaching and estate agency. These are ideal for a franchisee with entrepreneurial flair. If you asked most people to pluck a name out of the air of a franchised business in Kent, the chances are they will name one of the big brands in catering and food, these are popular franchise options to consider again at different levels of investment.
Franchise Resales in Kent
Just to throw another option in the mix, there may also be franchise re-sales available in Kent. A franchise re-sale can come available if the franchisee is retiring or re-locating for example, if you are considering a re-sale due diligence is key, as with purchasing any on-going business, check figures, employ a lawyer to check agreements and speak to the existing franchisee.
Why buy a franchise?
Starting your own franchise business in Kent gives you the freedom to develop a business that you may have not previously considered, but in an industry that you have enjoyed an interest in. As the vast majority of franchises include training what is to prevent you from having a complete career swap?
Still not sure? Use our Find a Franchise UK FREE Service
Interested in
UK franchise opportunities
but not sure what option to choose? Why not use our
FREE
find a franchise service? We will review your enquiry below and request information on relevant franchises in this category on your behalf. This is a completely
FREE
service to save you time when searching for the right franchise for you. [iphorm id="2" name="Franchise Enquiry Form"]