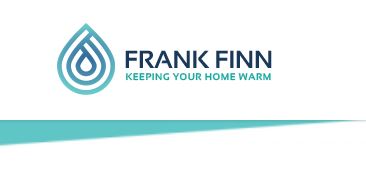 Frank Finn Plumbing and Heating in Twickenham
Description :
Frank Finn Plumbing and Heating experts can always be reached to help install the ideal boiler for your home. We understand the difficulty involved in getting an economical means of keeping a home satisfactorily warm in winter
Address:
81 Constance Road,
Twickenham,
TW2 7HX
Phone Number:
07545 985 490
Description
Prepare your Twickenham residence for winter with competent and quick Valliant Boilers Installation
Technicians from Frank Finn Plumbing and Heating are always accessible to install a heating system that's ideal for your home We are well aware of difficulties involved in finding a cost effective means of keeping a home warm and comfortable in cold weather.
What we Promise:
Friendly prices and a free quote Impressive results Wonderful warranties Prompt installation
Custom heating service with Frank Finn Plumbing and Heating Twickenham Vaillant Boiler Installation
We aim for long term client satisfaction with our delivered services This is to ensure our clients can enjoy an installed Vaillant Boiler for as long as possible in stress-free comfort. We consider the heating needs of every client unique and it is for this reason we deliver only bespoke solutions. Would you like a bespoke heating service from Twickenham technicians you can rely on? Contact Frank Finn Plumbing and Heating now for a friendly chat concerning how we can best serve the heating needs of your home.
Durable heating results from distinctive Valliant Boiler installation
Our engineers have received special training to ensure they work fast and deliver quality results without interfering with the convenience of a client. Our technicians possess all necessary certifications and qualifications, including Gas Safety Certification. Be assured that every Frank Finn Plumbing and Heating staff has all it takes to deliver an ideal heating solution to fulfil your needs. No delays, no mess, no worries when enjoying our services.
Frank Finn Plumbing and Heating Valliant Boiler Installation, Ideal Prices in Twickenham
Our prices and the quality of our installation is delivered with the sole purpose of providing clients the best possible heating at amenable prices. Being unfairly charged isn't something you need to bother about when working with us. Be it a large or small installation job, expect an amenable price from us. We have various Vaillant heating systems in stock that are assured to keep your home comfortable and warm. We are confident we have one whose price tag will perfectly suit your budget. Also, our Vaillant boilers all come with wonderful warranties. Get convenient heating at lovely prices from an installed Vaillant heating system from us
Reviews on Checkatrade
For over a decade, Frank Finn Plumbing and Heating technicians have been serving the residents of Twickenham. The bespoke services we deliver have become synonymous with excellent quality within that time. This is because of our customer first mind-set while providing services. A vast number of Twickenham individuals and business have been served by us including hoteliers looking to upgrade their accommodations, developers working on new properties, and homeowners looking to heighten their home's comfort. Regardless the type of client, we always deliver high standard heating solutions with superior results that leave clients happy and deeply satisfied. Proof of our highly satisfying installation services is evident in the stellar reviews given to our firm on platforms such as TrustaTrader. Are you interested in joining our list of happy Twickenham clients? Call Frank Finn Plumbing and Heating now and get a superior heating system installed on your property.
Various Valliant Heating systems we can install to boost your home's comfort
System Boilers
System boilers can be called Sealed Systems. It is capable of providing plenty of hot water as well as adequate central heating for an entire house. It operates with a storage cylinder but requires no water tank Valliant system boilers can come with a high efficiency pump that decreases energy consumption and improves cost effectiveness System types we can install include; ecoTEC plus system boilers, ecoTEC exclusive Green iQ 627, ecoFIT pure system boiler, and much more
Combi Heating System
We have various highly efficient Combi Boilers from Vaillant that can be installed in your home and they all possess impressive warranties. Each Vaillant Combi is distinctive, compact, and provides excellent heating without taking up much floor and wall space. Available Vaillant Combi systems include; ecoFIT pure combination boiler, ecoTEC pro combination boilers, ecoTEC exclusive combination boiler with Green iQ, ecoTEC plus combination 938 (for larger homes), and more.
Heating Controls
Smart Vaillant heating controls like the vSmart are available to make controlling your home's heating remotely from anywhere possible with an easy to use app. Other control systems we can install include; VRC 470 Compensating Boiler Control, TimeSWITCH 150, VRT 350f (Intelligent room control), VRC 470 Controller, and much more
Check out Frank Finn Plumbing and Heating Twickenham for state of the art installation services with impressive results
If you want technicians in Twickenham you can trust to install a heating system that will deliver superior warmth to your home, then look no further than Frank Finn Plumbing and Heating. Our technicians are specially trained professionals who are polite and deliver quality results fast. Long lasting positive results from bespoke heating solutions is what we guarantee those who hire our services. What we quote for installation are some of the best prices Twickenham has to offer For fast and cost effective installation of a Vaillant heating system of your choice, call us now on 07545 985 490. Get your residence the luxury it deserves with a heating system installation from Frank Finn Plumbing and Heating.